The Disclaimer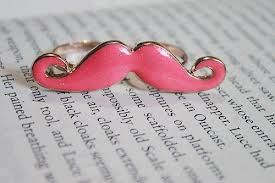 Hye peeps. The name's wawa. sweet pretty 17 this year. Yeah wild , young and free. im now finding the right path for my life . Reading my blog is a huge mistake guys.So keep it secret (:
Entries
About
photos
Le' Rules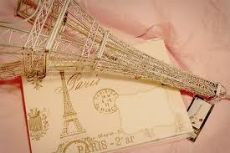 No Harsh words allowed here.

don't ever judge my blog if your blog is better than mine.



Leave your footprints :)




le' awesome friends :)
Friendship is like a precious flower. Ready to bloom every hour. it may stop growing or keep on flowering but one thing for sure , you'll still have it forever :)
Put your hands up people !
" "


Template: Intan Aqilah
Basecodes: Yaya
Edited By: Wawa and Naneysya
Others: ♥♥


cemburu buta ? biasa laa :)
Setiap mansia mstila nak hbngan y indah & harmonis dlm 1 fmily or mngkin dlm 1 hbngan,persahabatan, partner kerja or lovers .. Tapi , if kite da b'jngkit nn virus jlez, hbngan y indah n harmonis akan hilng cm tuhh jea.. Secara x sngje, kte komfem akn rse n alami jelez tuhh..ap sbnarnye jelez tuh ?

knp kne jelez ?
rmai org kte, klux jelez, x syg, x cynta, x suke dan mcm2 lgy laa, if ad org y blom rse jelez,mean, bl0m prnah rse syg,cynta or suka la agknye kan ? haha.x prnah rse cyinta sbb x slalu tgk org ? haha, mrepek jea aq niey .. meaning, kte kne cmburu klu nak cyntaa ?tpi, if cyntaa tuhh cm x bek, cmne tuhh erk ?
bnyk alasan org y kuat jelez niey.. mybe sbb pngalamn silam dorang... dorang pnh kne tnggal ngan kwn kea, pakwe/makwe ke. kan ? haha klu virus jelez dtg, bnyk mende2 negatif n gilaa y boley kte buat .. ciri2 org jelez niey,, die akn b'sifat negatif, die akn tnye something sedetail y mngkin ! s0, inilah bbrpe tips y aq ley ksik at korang sum yekk.
:D
crik udre y segar. then, tarik nafaz dlm2 n hembuskan kuat2 smpai korang rse lega,rileks n yakin cm dlu !
lagu 2pm kea,4pm kea.. haha.. mnat korea laa ktekan..
:D
smpan sume bnde y b0ley engt kan kte psl mnde y dah cmbrukan kte tuh ..
:D
g at tmpt y boley wat kte rse nyamn.. cth : pantai, tmn bunga, tasik kea ..:)
:D
yg pling bez, nangis sekuat aty ! lpaskan sumenye ! jerit lahh sepuasnye !
biarla mate nak sembab smpai 1 mnggu kea, jnji korang x stressed out ..:)
:D
hadpi sume ujian dgn tabah n sabar , jgn nak slalu ngelak from msalah korang .!
okay.. tu jea tips yg aq ley ksik at korang, slamt mncuba yea.. ?
d0odle (: