The Disclaimer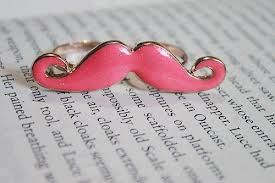 Hye peeps. The name's wawa. sweet pretty 17 this year. Yeah wild , young and free. im now finding the right path for my life . Reading my blog is a huge mistake guys.So keep it secret (:
Entries
About
photos
Le' Rules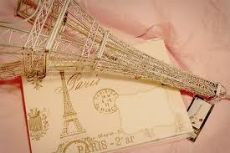 No Harsh words allowed here.

don't ever judge my blog if your blog is better than mine.



Leave your footprints :)




le' awesome friends :)
Friendship is like a precious flower. Ready to bloom every hour. it may stop growing or keep on flowering but one thing for sure , you'll still have it forever :)
Put your hands up people !
" "


Template: Intan Aqilah
Basecodes: Yaya
Edited By: Wawa and Naneysya
Others: ♥♥


dah bosan dgn buku ?
helloo, :)) nmpaknye, musim sekolahh dah hmpir tibe, :)

dah ready blom niee ? haha

kalau aku, sikitt pon x ready, dah lme x pgang pen, tulisan mcm cakar ayam jea,

some people say, dorang dah bosan gyla dgn buku,

bak kate dorang, "

haddooii, asal msok skolah je, buku ! buku,buku,buku!

"

*amboi marah betul -.-




so, entry kli ni, aku nak sharekan bbrpe tips dgn korang,, read below. :)

Cara menghilangkan rasa bosan atau rasa jenuh dalam membaca
:D
bace buku dgn gaye santai santai aje., jgn terus menerus, nnty kang konfius then stress, so, santai okayy. :))
:D
mmbace smbil mkn ? bnyinye, agk pelik, but tak slah mncube rite ? tpi, jgn melantak smpai ttup buku pulakk yee. :))
:D
bace buku smbil borak borak dgn kwn. okayy, biasenye, care ni, mcm tak berkesan je kann. but sbnarnye, cara ni, akan buadd otak kita fresh. so, skali skale, borak boraklahh
sikitt
dgn membe anda okayy.. peace. :)
:D
then, klu nak mmbce, crik lahh tmpat y best. ni tak, rumah, library,rumah, library. korang takk bosan ?
then, pgilah study dkt, dpn tasik kea, halaman rumah, well, dkt tmpat y sunyi dan nyaman.
baru korang dpt rse suasane y berbeze ckitt okayy, ?
hee, okayy. itu sje y mmpu aku sharekan. sorilahh klu takk berkesan, mklomlahh, stiap mnusia ad citarse sndri rite ? yg pling pnting, kite study . tak kisahlah dgn siape or kat mne, jnji ilmu tu masuk okayy ?
that's all, doodle :))